ABOUT US
---
The company was established in 1984. Our offices and factories are located at No.12 Yicheng middle Road, Arts&Crafts Zone, Xianju, Zhejiang, China. Our facilities occupy over 20,000 square meters. There are more than 200 employees in our companies.
We emphasize on developing various home decorations, gifts, furniture, and some iron items. We have been working on this field for over 30 years and we have our own production line of wood and iron. The company is a manufacturer and also a exporter. Besides, we have the right to import and export in this industry. The company has made annual market turnover over $6,500,000 and still keeps growing.
Our major dear customers are from Italy (Gicos, Vea, etc.), France (Gifi, ect.), Germany (Myflair etc.), UK (The Range, etc.), Spain (Item, etc.) and USA (Design style, ect.). We have been keeping long-term partnerships with those dear customers.
Series of our products: home decoration (tray, holder, clock and mirror, etc.), furniture (cabinet, table, dressing mirror and box, etc.) and with other over 3000 varieties of products in our company. We focus on developing new design and hundreds of our products are appeared on the market each year.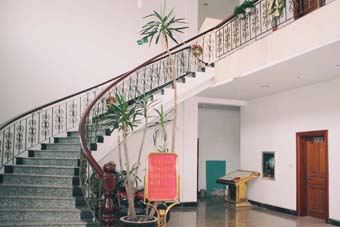 Company's mission is "Think ahead, Relax behind, Quality topped".
We look forward to cooperating with you. It is our honor to welcome you to visit our location. You are also welcomed to select samples for your orders. Hoping we could build a strong and mutual beneficial business partnership.